Tuesday, March 18, 6-9pm        San Francisco
The most buzzed-about party of GDC 2013 is back! The "Stir" Yacht Party is by invite only and is setting sail with 100 handpicked mobile industry leaders from Silicon Valley, China, Japan and around the world. Come aboard and network with fellow leading mobile game developers, distributors, publishers, and investors. This year's attendees include executives of King, Amazon, Facebook, NaturalMotion, DeNA, and the team behind Flappy Bird – dotGears.
Highlights:
Network with game leaders from around the world (Look at last year's list below!)
Private sunset cruise with magnificent views of the Bay Bridge, Alcatraz and Golden Gate Bridge
Enjoy complimentary hors d'oeuvres & drinks

Meet with VIP guests from Sky-Mobi, China Unicom, and Fortumo

See first hand how GWC Member Network played a role in Rovio, Halfbrick and Evernote success in China

This a GWC Member Network and INVITE-ONLY event. Attendees are strictly limited to CXOs, founders and presidents from innovative mobile companies. 
If you did not receive an invitation, but would like to be considered to join,
fill out the guest list application.
Sponsored By: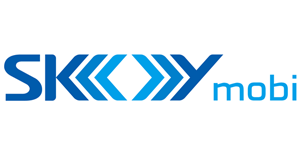 Sky-Mobi is one of the largest mobile app distribution platforms in China and the first Chinese mobile company listed on NASDAQ, with 70% of its revenue attributed to mobile games and more than 15 billion mobile game downloads to date. Founded in 2005, Sky-mobi has become a strategic partner to China's three major operators, a partner to the leading mobile phone manufacturers in China, and is deemed a top mobile app store in the country. http://en.sky-mobi.com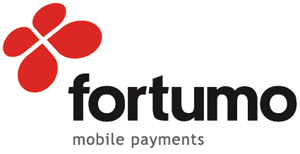 Fortumo allows any merchant to set up payment processing for web and mobile services, games or apps. Users with a mobile phone are then able to make one-click payments using Fortumo without the need for a credit card – payments are charged to their mobile operator bill instead. Fortumo supports payments in 80 countries through 300 mobile operators, including a number of exclusive direct carrier billing partnerships. Founded in 2007, Fortumo has offices in Estonia, San Francisco, Beijing and Delhi and is backed by Intel Capital and Greycroft Partners. http://fortumo.com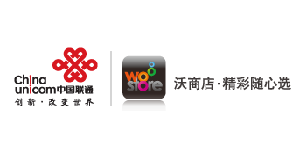 China Unicom's WoStore is a leading mobile app distribution platform. Wostore is an officially authorized app download service that delivers high-quality applications in a secure environment and offers a superior experience for its mobile users, while working closely with developers to successfully launch their titles. In the mobile games industry, China Unicom's WoGame is a key online distribution platform for mobile game publishing and operations. It provides a one-stop shop offering a unique gaming experience for its users and a complete end-to-end platform service for its partners to help boost overseas game monetization in the Chinese market. WoGame is committed to offering a quality mobile game client that is secure, reliable, and environmentally green. http://wostore.com
---
| | |
| --- | --- |
| | This event is organized and hosted by GWC, the producer of GMIC, the Global Mobile Internet Conference. GWC enables technology innovation that positively impacts mankind by building connections and trust among mobile industry leaders and innovators globally. |
---
Do you want your company to receive maximum exposure and networking opportunities at "Stir"? Become a sponsor.
---
View Last Year's Photos and Attendees 
This Year's RSVP'd Attendees Include: 
| | | | |
| --- | --- | --- | --- |
| Last Name | First Name | Job Title | Company |
| Grider | Martin | Owner / Lead Developer | Abstract Puzzle LLC |
| Dury | Chris | Director | Amazon |
| Ohayon | Ouriel | CEO | Appsfire |
| Kaniel | Oren | CEO & co-founder | AppsFlyer |
| Zaythik | Lisa | VP Marketing and Operations | AppsFlyer |
| Gupta | Sumit | CEO | BASH GAMING |
| Milian | Mark | Writer/Editor | Bloomberg |
| Hirsch | Volker | Founder | Blue Beck |
| Gargiulo | John | SVP, Business Development + Marketing | BlueStacks |
| BODIN | Ludovic | ceo | cmune |
| Lim | Don | CEO | Com2us USA |
| Asako | Shintaro | CEO | DeNA West |
| Tretiak | Meredith | Sr Product Marketing Manager | Disney |
| van den Elzen | Remco | CCO | Distimo |
| Yeung | Edith | VP, Business Development | Dolphin Browser |
| Nguyen | Dong | Game Maker | dotGears Studios |
| Bui | Son | Game Maker | dotGears Studios |
| Pham | Vinh | Game Maker | dotGears Studios |
| Miura | Ken | Founder | DouZen |
| Fang | Zhen | Special Projects | Facebook |
| Radford | Devin Radford | Director, Mobile | Fox Digital Entertainment |
| Lee | Kyu | President | GAMEVIL USA, Inc. |
| Ebwini | Muhannad | Founder and CEO | Gate2Play |
| Lin | Gary | CEO | glispa GmbH |
| Lu | mike | VP Product | GREE |
| Msauda | Sho | VP, Marketing | GREE |
| Nakamura | Fumie | Executive Assistant / Marketing | GREE International Inc |
| Grundstein | Eyal | Head of Mobile Marketing | GSN |
| Lin | Shirley | VP, Business Development | iConsole.tv |
| Bauer | Scott | Director of Growth | Idle Games |
| Miyoshi | Heita | EVP | IGAWorks Inc. |
| Khonsari | Navid | Founder | iNK Stories |
| Satija | Atul | Vice President & Managing Director – Global Busine | InMobi |
| Wang | Xiao | CEO | InnoSpring |
| Azofra | Alvaro | Co-Founder | Ironhide Game Studio |
| Hague | Kevin | CTO | Kerris Media |
| Palm | Tommy | Games Guru | King |
| Eletich | Derek | COO | Kixeye |
| Chiu | David | Director of Developer Relations and Business Devle | Kongregate |
| Yim | Charles | Chief Strategy Officer | Kontagent+PlayHaven |
| Greenaway | Tom | Director | Kumobius |
| Khrais | nour | Founder and CEO | Maysalward |
| Laffoon | Andrew | CEO | Mixbook |
| Agaoua | Djamel | Executive Chairman | MOBPARTNER |
| Liu | Rick | VP Asia Pacific & Latin America | NativeX |
| Barnes | Daniel | Head of UAM | NaturalMotion |
| Yang | Richard Xiaolong | Partner | New Horizon |
| Hamilton | David | Director | Ninja Kiwi |
| Fajors | Nique | Co-Founder | One Spear Entertainment, Inc. |
| DeMiroz | Marco | CEO | PlayFirst |
| Mutovic | DEAN | DIRECTOR | SONY PICTURES |
| James | Chris | MD | Steel Media |
| eum | Jay | Co-Founder & Managing Director | TransLink Capital |
| Hazzard | Ben | CEO | Turbo Chilli |
| Wiethe | Jason | Head of Sales Operations | Twitter |
| Tardieu | Dominique | Sr Dir of Sales & Marketing | Ubisoft |
| Cheng | YuChiang | Co-founder | WGT Media |
| Seufert | Eric | Head of Marketing | Wooga |
| Fasulo | Lou | CEO | Z2 |
| Zhang | Michael | CEO | ZQGame Inc. |
| Cao | Huanwen | Staff Manager of Strategic Partnerships | ZTE |
| Hou | George | President | ZTE MT |
| Bhaijee | Yousuf | Senior Director Growth Strategy | Zynga |
Take a Peek at previous events hosted by GWC Member Network
**If you did not receive an invitation, but would like to be considered to join, fill out the guest list application.**